So, you've decided to take the plunge. You're going to dump the messy notebook, clipboard and bunch of pens and invest in a Property Inspection app. Bravo! The only problem is that you don't know which one…Well, this can be rather overwhelming as there is a lot to choose from out there and you are certainly spoilt for choice.
Before you rush out there and make your purchase, we have picked out some of the best property inspection apps to use on your tablet or phone.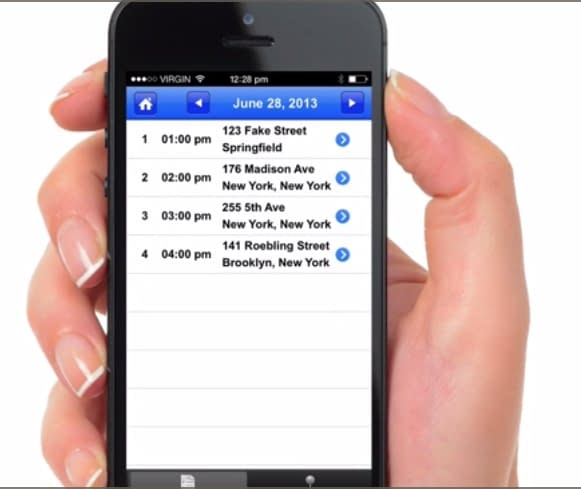 1. Tap Inspect. This is a very popular app at the moment, which is for use exclusively for iPhones. The cost is $60 per month and, while it may seem rather pricey, you do get a lot for your buck. In terms of functionality, it describes your property problem surprisingly easy and makes use of one-touch recommendations along the way for fixing problems, for example, it will suggest, as a solution, "qualified contractor should inspect and repair as needed". With this app you have the handy option of taking photos with your iPhone and the photos are then resized. Reports can be saved as either PDF documents or saved on the Internet.
2. Happy Inspector. Another extremely popular app, this one is great in that it offers 5GB of storage and works for up to 3 devices if you subscribe to their basic option (which is $2.99 per inspection or $49 per month). This app works for iPads only and many people love its "agent-only" section, which boasts nifty reminders, warnings and details that need to be remembered. It also takes note of when you begin and end your inspection and there is a field where you can record the water meter reading.
3. TopInspect. We love this app because it offers property inspectors all the standard features that you need in property inspection software and it is also cost-effective at $49 per user per month. One feature I like about this app is streamline inspections, wherein you can save up to 75% of your time spent on inspection reports by completely eliminating pen and paper.
4. Field Agent. Available only for iPhone, this app is technically for free but you need to pay for every inspection report that you issue. Reports are paid for using credits, which can be purchased, in the App Store. They usually cost $1 but if you buy them in bulk, they are cheaper. The brilliant thing about this app is that it is compatible with Dropbox and tailor-made inspection forms are available.