Smartphone operating systems like Android and iOS have left all others behind when it comes to the height of entertainment they can provide. And now, you can watch HQ TV channels right on your Android phone wirelessly.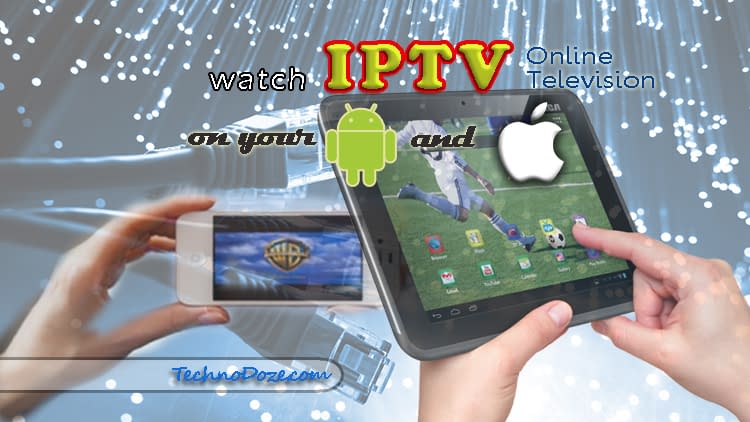 Many users complained about being unable to set up or watch IPTV provided by their broadcast provider or through freely available TV Channel Playlists (m3u or m3u8 lists), so I have explained in this guide about setting up your Android phone or iPhone to make it a "Walking HQ Pocket TV", so let's proceed with the guide!
What is IPTV (a.k.a Smart TV or Online TV) and how it Works:
IPTV stands for IP Television (IP being Internet Protocol) and this is called IPTV because all the data of channels in an IPTV travels through internet medium (either it is a wired LAN or wireless broadcast medium).
IPTV provides a greater bit of reliability over the cable or satellite television, for instance it can provide with the following functionalities:
More Channels
Faster Channel Switching
Multitasking (e.g check your social accounts and watch TV simultaneously)
Video on demand functionality
Cheap Cost
Live Multiplayer Gaming
and much much more…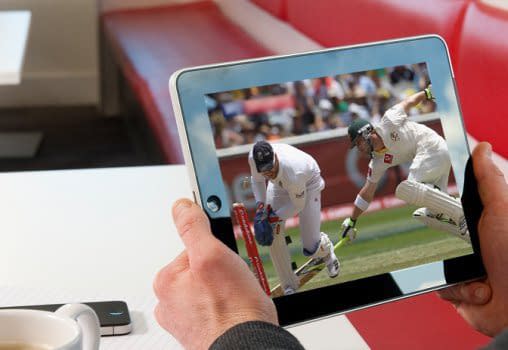 So, it is a great way to keep up with News, Weather, Entertainment and surf internet and give time to your friends simultaneously.
IPTV service is globally available in almost all countries of the world. For example in US, AT&T provides IPTV service by the name of Uverse and in Australia, Adam Internet provides FetchTV as a provider of this service. Many popular vendors like Samsung Smart TV also use the concept of IPTV to deliver High Quality TV Streaming. The rest of list will soon be available on our website.
Also See: How to Watch IPTV (Smart TV) on Tano / VLC Media Player?
What this Article's About?
In this article, you will know how to watch TV on your cell phones either provided by your broadcast providers or any other third party providers. This article is for you if you fulfill this requirement:
 You must be able to watch those TV channels on your PC (or wired LAN) which you want to play on your mobile phone. If you can successfully watch on PC but not on mobile then this article is for you.
What's the difference between HTTP and UDP?
HTTP stands for Hyper Text Transfer Protocol and is used to transmit web pages and other data over internet. This method is less used in streaming (IPTV) because it is slow and there are more lags in picture and HTTP streams are often called "Unicast Streams".
UDP (User Datagram Protocol) is prefered over HTTP to transmit IPTV data because it is connection-less, hence fast. UDP streams are also called "Multicast Streams" because they implement a networking concept of Multicasting.
Both the protocols have their own advantages and disadvantages and we will discuss setting up your IPTV in both the cases.
 

Setting Up IPTV Live Streaming on iPhone:
This method has been tested on all iPhone devices including iPhone 4 and above. Read the steps given below with patience and then follow each step exactly as mentioned.
Your iPhone should be connected to internet connection on which IPTV streaming is available. (You can discuss this in comments if not clear)
You should have a playlist provided by your vendor (most commonly m3u or m3u8 formats, again I can help you in this regard)
Install a multimedia app that supports m3u playlist (or the playlist you are using). We recommend using an app named "VLC For iPhone" as it supports maximum formats and has built-in support for handling unicast and multicast streams.
Load the stream in to your app and enjoy Stream.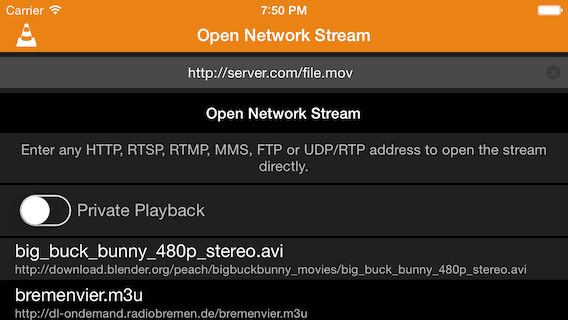 If you are facing any sort of inconvenience or problems, you can contact your service provider or I am also here to help you out.
Note: As iPhone has the capability to receive both unicast and multicast streams so you needn't worry about the type of stream. As long as it is reaching to your router, you can access it.
 

Setting Up IPTV Live Streaming on Android:
Setting up on your Android phone / Tab has various aspects involved.
1. First of All Check if your Streaming is Unicast or Multicast:
To check this, just open your m3u playlist in any Text Editor. You will see some channel information and hyperlinks.
Just check what is in the start of those links. If it has http:// it means you have Unicast Streaming and if it has udp:// or udp//@ in start it means that the streaming is Multicast.
See example image: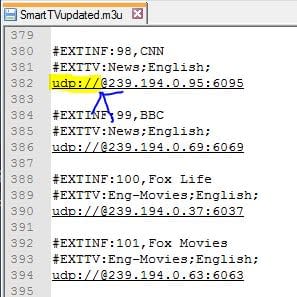 2. Settings for Unicast Streams:
Now you know that the streaming type is Unicast and Android devices can receive unicast data just fine, so now you just need some appropriate apps to make it easy for you to watch TV seamlessly.
This app is very nice one and makes your IPTV watching experience smooth and easy, so I recommend this app to you. Download this app from the link below and open m3u playlist in this app. It will act as a remote to open channels from that playlist. This app will also help later in watching multicast streams.
Google Play Link: https://play.google.com/store/apps/details?id=ru.iptvremote.android.iptv
This is a very fine media player for Android devices and can run almost all media formats. For more information and download, I suggest you to have a look at the following app link:
Google Play Link: https://play.google.com/store/apps/details?id=com.mxtech.videoplayer.ad
Both these apps is a perfect combination of watching IPTV on Android.
3. Setting for Multicast Streams:
Now, multicast stream is a bit of confusion as far as Android devices are concerned, because some Android devices support Multicast while others don't.
So, first you have to check whether or not your Android device support Multicast streaming.
Method to Check if your Android supports Multicast:
In some Android devices, the Multicast option is disabled by default, in the words of IPTV (Android) app developer:
It looks like for some devices Linux kernel is compiled with CONFIG_IP_MULTICAST option disabled, that's why they don't support multicast. To check that you can check if you have /proc/net/igmp file on your device. If you don't have this file this means that your device doesn't support multicast.

– Alexander Sofronov (Developer, IPTV and IPTV Pro)
So here is the solution to check if Multicast is available on your Android or not, download a File Manager app (we recommend Root Browser) to check if /proc/net/igmp exists in your Android device or not. For more information, read this article on Google Code.
A huge list of devices having Multicast option is being composed by our writers and will be available soon.
Settings for Devices with Multicast:
So, if your device supports Multicast streams then it is a piece of cake for you! You can open UDP streams directly in your Multimedia Players like MX Player or VLC Player for Android.
But, to make the life easy for you we suggest you to install IPTV app by Alexander Sofronov and use it as a remote / playlist for viewing your Multicast stream.
Here is a test case for this app on my own cell in the form of Pictures: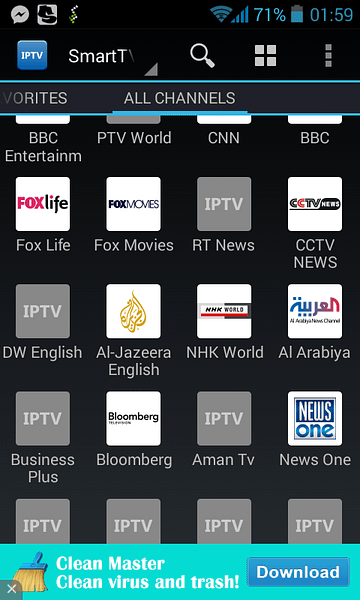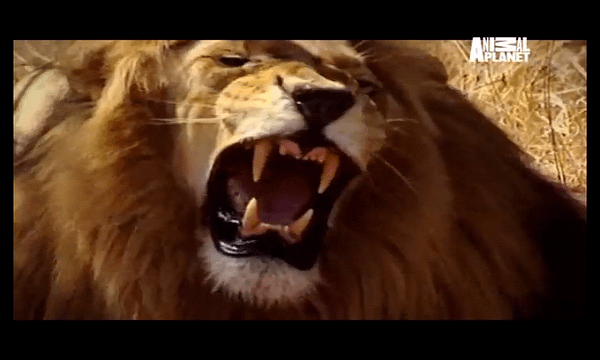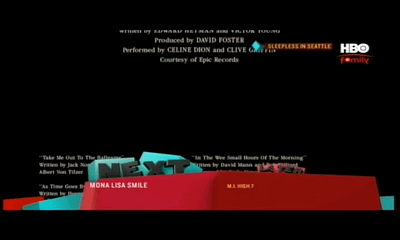 Settings for Devices with No Multicast:
This is the most tricky part of TV setup. If your Android doesn't support Multicast streaming then you have to do another workaround for it.
What You Need:
Android Phone / Tab
A computer / laptop on same network as Android
In this solution, we will use an external PC that will act as a Proxy between UDP and HTTP. PC will listen to UDP requests from mobile and convert it to HTTP and pass to the phone.
For this setup, you need an extra piece of software namely UDP to HTTP Proxy and you have to install that Proxy in the PC / Laptop where you can already see IPTV / Live stream that you wanna see on your Android.
Before downloading the software you must know your IP assigned to your Computer by router (Local IP Address). To know that, you can follow this article by life hacker.
Recommended: We recommend setting a Reserve IP Address for the PC you are going to use as a Proxy for the UDP Streams. To do this you have to set your PC MAC Address against the IP Address you want to reserve for your PC. This will make it easy for you to watch TV on mobile phone because you will not have to know the IP each time. As an example, see this image setup on a common router.

For example you want that your PC is always assigned this IP Address: 192.168.1.2 and MAC Address is lets say AA:BB:CC:DD:EE:FF, you have to set it in the Reserved IP list in your Router Control Panel.
 

UDP-to-HTTP Proxy
in Action:
Download this software from this link and install it in your PC. This software has been developed by borpas and we thank them for this.
Install the software and run it. From the first two drop down boxes, select your Local IP address (that you found above) and then from System Service mode, select Start.
Open IPTV App on Android, go to Settings and open UDP Proxy Settings.
Select Use proxy (recommended). In IP Address or host name field, type Local IP you found above. And in Port, enter 7781.
Press OK, Load m3u Playlist, and Enjoy Live TV.
 

Disadvantage:
You have to keep the Proxy PC on if you want to watch TV on mobile.
 

Advantage:
You can view HQ IPTV on PC and mobile simultaneously without any lag.
I think that I have covered almost all aspects of IPTV viewership on Android and iPhone. Still if you feel like I missed something, go ahead and point it out. I will only appreciate it.
So, till next article, Good bye from my side. I'll be waiting for your reviews!
Have No Worries!
I know that the steps given in the article are of Medium Difficulty Level. So if you face any difficulty or have any confusion, comment here and discuss it. And if you feel like you wanna contact me directly you can always Ask For Help and I will surely get back to you ASAP.