According to a CNET report, Twitter, along with a well renowned company Stripe starting a joint business to allow its user to make deals directly from its interface.
The social network is partnering with Stripe, which is a payments services company, to integrate a "buy now" button into tweets, unnamed sources told Recode.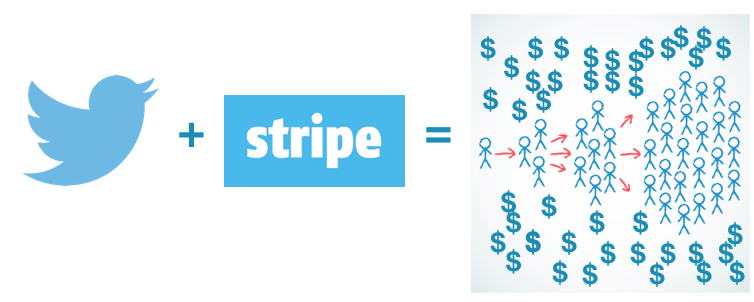 It is probable that we will very soon see a person sharing a picture of a purchase with their Twitter followers causing a purchase frenzy.
As long as the purchasing is simplified to a one-click checkout, we will witness a long list of products that will turn into viral sales.
Surely, the reason of this is to increase the credibility of the most popular Social Media service already and increase their revenue for their users. Stripe would be partnering which a Chinese payment company Alipay for the checkouts of Asian and Middle East users.
Starting Date:
Twitter and Stripe are in talks from January, 2014 to start this service though it would not proceed much further due to some technical reasons.
But reportedly, by the end of this year this service would be integrated in Twitter and make it possible for the users to make online purchases.