Even the best action cameras can't do squat if they do not have the vantage point to capture exciting and breath-taking footage. This is why it is important that you know where and how to properly mount your camera.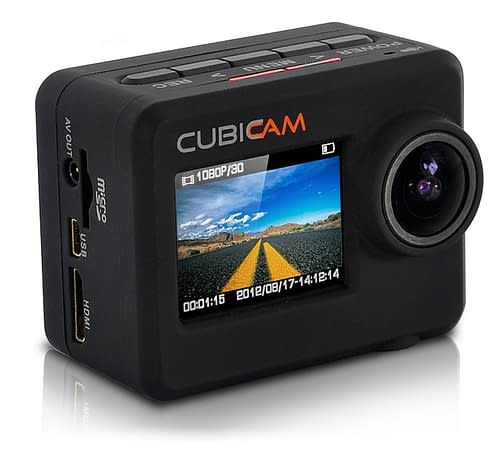 Question is, where are the best spots to match the best sports cameras?
Right On Top Of A Helmet – a popular spot to mount the best action cameras, especially since it provides a clear, obstacle-free view of what you see. Just remember to adjust the angle so that the footage catches both your view and your position relative to the video.
On The Temples Of A Helmet–this mounting position offers a more stable and dynamic first-person view of what you see, although the field of view is much narrower thanks to the side of your head blocking the view. Not much of a problem if you're looking to record for a lot of action.
On Top Of A Helmet Facing You – if you want hands-free footage to capture your facial expressions as you do what you do, then this is where you want to mount the best sports cams in the market. You won't get much of a view, but it's an excellent choice for vloggers or sports celebrities.
On The Shoulder – provides an excellent vantage point for a camera and a great alternative for when you're not wearing a helmet as you do what you do. Just remember to strap the camera tight to your shoulder though, as the movement of your shoulders can jar the footage.
On A Pole Camera – don't underestimate the value of a selfie-stick when it comes to capturing great video with the best action cameras. You'll be able to capture not only your body in motion but the surrounding environment as you do what you do with your HD action camera.
On The Chest – if you want solid foundation, don't need to use your arms a lot and are willing to use the wide-angle settings that come with the top action cameras, then the chest is a great place to mount your digital camera. Just remember to use a harness for maximum stability.
On The Wrist – if you need a vantage point that you can manipulate quite easily and don't plan to use your hands a lot, then the wrist is a pretty good place to mount your camera. Just point and shoot when you need to – all while having free use of your hands.
On The Handlebars Of A Bike – for the avid bikers and cyclers out there, it is worth noting that the handlebars of are the most stable parts of your ride for a camera. This is the spot that deals with the least amount of jarring vibration, which is also why many of the best action cameras come with handlebar mounts.
On The Front and Rear Ends Of A Board– surfers, snowboarders, skaters and anyone using a board can choose between mounting their top action cam on the front or rear-end of their board. The former for a clear, unobstructed view, and the latter for a more dynamic view of your body as you do whatever it is that you do.
Under An Aquatic Floater – plan to capture a lot of underwater footage but want a stable platform that's just underneath the water's surface? Buy a stationary floater for cameras, mount your camera underneath it and presto – an unmanned underwater cameraman! Just watch out that the thing doesn't float away when you're not looking.
Keep these in mind, and you'll have a lot of great choices on where to mount the best action cameras to capture the best action footage that you can record!
Looking for the best action cameras in the market? Visit Chinavasion.com and pick from a wide variety of models – all with wholesale-level discounts and flexible shipping options to handle all your needs!