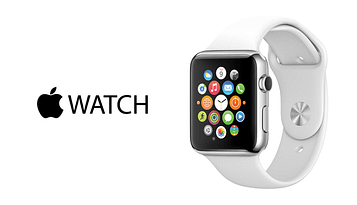 CEO of Apple inc., Tim Cook has announced April 2015 as the release date of Apple watches also known as iWatch.
Everyone seems excited to get this smart watch on their wrists. Celebrities and
common people are tweeting and commenting on how it will be the future of technology and gadgets.
But the actual question that may arise in someone's mind is that; is the new smart watch worth the hype?
Here is the summary of the most anticipated gadget of 2015: Apple Watch which may make your decision easy.
THE BASICS
Size: 38mm and 42mm
S1 Processor
Casing Material: Stainless Steel, Silver Aluminum, 18-Karat Yellow Gold, Space Black Stainless Steel, Space Gray Aluminum, and 18-Karat Rose Gold
Three Editions: Apple Watch, the Apple Watch Sport and the Apple Watch Edition
Expected Launch: April 2015
Cost: Starting from 349$
PROS AND CONS
Apple watch starts at 349$ which can be reasonable price for a smart watch that is exquisitely designed and made. It certainly does have all the basic apps which will make your life easier but on the other hand, there are many other smart watches like the galaxy gear, pebble, that are available at much lower prices than the iwatch and let's just be honest, 349$ is a bit too much for a common man.
Apple Designer, Jony has claimed that the apple watch was one of the most difficult projects and it certainly seemed so because it is uniquely designed unlike any other watch. The watch comes in three editions in two different sizes each which means that there are six different watches available and six different interchangeable apple custom designed bands.
But if you're not a fan of square watches then you should definitely look into other options as well.
There are many sides of this device that are kept hidden from the general public, Battery span of the device is one of them. Apple has failed to provide a clear view as to how long this gadget will last without charging and the things that kept hidden are certainly not good.
Many analysts and geeky techs are assuming that the battery life for this device might not be worth the price. Rumors also suggest that the battery life may only last 19 hours.
Many buyers won't think of this but the apple watch is only for those who previously own an iPhone because this gadget works best when you already own an iPhone otherwise you won't get to fully explore its features.
Another point is that this gadget might only be convenient for those who are into wearing watches. But if you do not like to wear anything on your wrists then you should try buying some other useful gadget that you might find useful.
Lastly let's admit the fact that not everyone in has the time and patience to zoom in and out of the screen over and over again. What if you're busy doing something really important and you need to see who is calling, would you zoom in the tiny screen to see who it is?
WILL THE NEXT VERSION BE BETTER?
When we buy an iPhone we get the satisfaction that the next update might get better, but with the iWatch there is the uncertainty of not knowing the future. No one knows about the next version or the upcoming improvements.
If you're one of those people who are really into buying things that might show a sneak peak of the future then this gadget is definitely for you. Who knows? Maybe it is the next 'big thing'.
WHAT I THINK: I think that everything has its positive and negative sides but if you are really ready to overlook all the negativity and uncertainties then you should definitely go for it. But if you're still unsure, then better save money and wait till people get their hands on the device and that's when the actual comments start rolling in.