Mobile friendly websites will enjoy a boost in rank from Google's search algorithm, starting from April 2015. Is your website / blog ready to fit better on mobile screens? Make sure your website or blog meets the Google's point of mobile friendly sites.
Google search engine is the leader of current era to index the webpages and rank them according to its complicated and mysterious algorithm. After dominating the desktop search, Google is now capturing the mobile search as well. Though Bing, Yahoo and some other search engines are fair rivals, but Google search engine is clearly leaving all its competitors behind for years. So you can't simply ignore it if you want your website to get a maximum possible number of visitors.
Google is now world's biggest search engine with most powerful search algorithm. Overlooking it can plainly break your online business if your business rely on customers coming from search engines. The business entities having direct reaching online customers without search engine have exception, but there are almost no such powerful online business entity.
If you have a website or blog, you must read this announcement from Google Webmaster Central:
Starting April 21, we will be expanding our use of mobile-friendliness as a ranking signal. This change will affect mobile searches in all languages worldwide and will have a significant impact in our search results. Consequently, users will find it easier to get relevant, high quality search results that are optimized for their devices.
So if you already have optimized your website for mobile screens, you can smile and keep on your daily work. But if you are not sure or did not optimized your site for mobile, you must take this note seriously and pay some efforts to make it mobile friendly website.
How to Make Your Website/Blog Mobile Friendly?
Here are a few tips that will help you to understand what Google means by mobile friendly website and how to test if your current website is mobile friendly:
Google's Guidelines
A comprehensive guide to get started with mobile-friendly website.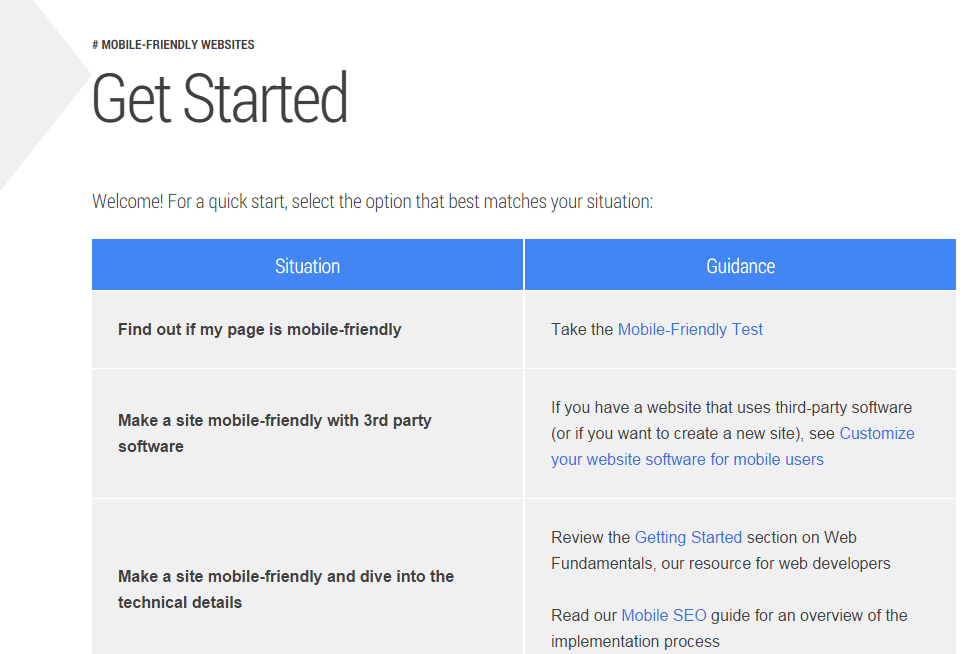 Mobile Friendly Test
An online tool by Google Developers for mobile-friendly test by analyzing your website.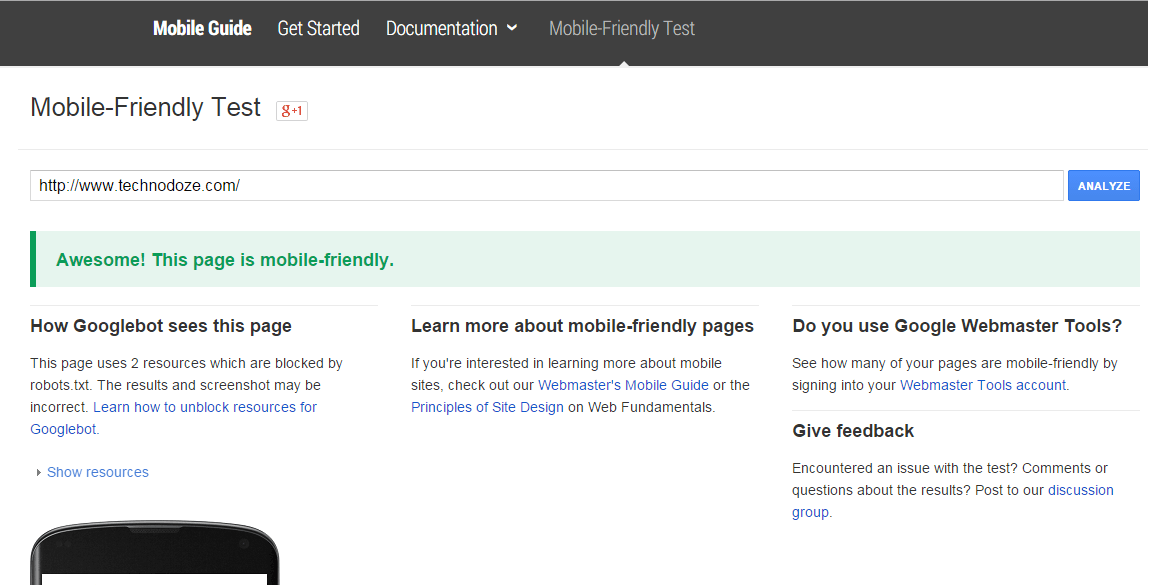 Mobile Usability Report
A nice tool from Google Webmaster Tools. You must have a verified site from webmaster tools to access mobile usability report for your website or blog.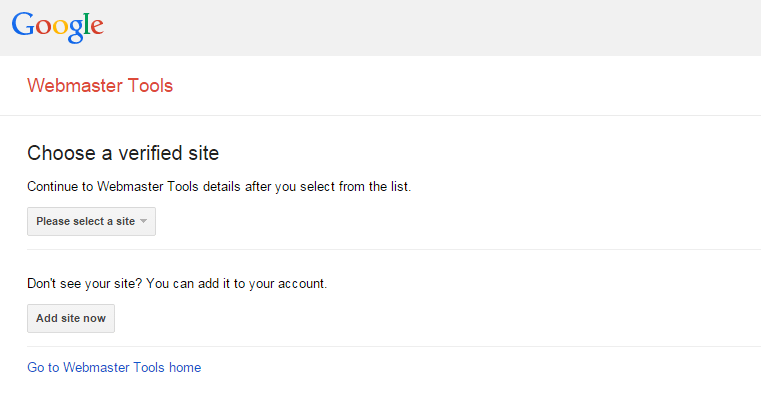 Are you ready for Mobile Friendly Website Challenge?
How did you find your website? Does it follow all the rules provided in Google's guideline? Have you checked and passed mobile friendly test? Please share your views with us by using comment box below. Good luck for next algorithm.