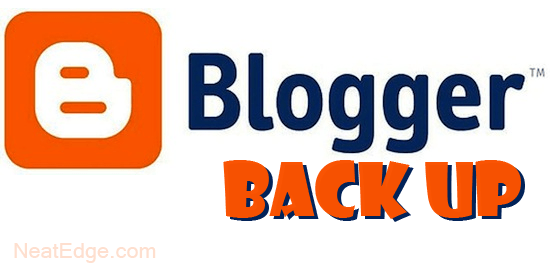 Starting with Google's Blogger blog is pleasant in many ways. It's free, fast and secure. Hosting is absolutely free as your posts, templates, database and other files are stored in Google's web servers. Being friendly to search engines, you can gain advantage of more traffic in blogger blog. But you are at risk too! Sometimes Google bots find that there is something wrong with your blog (spamming etc.) it suspends or deletes your whole blog without informing you. Well, spams are not allowed, but sometimes, bots can be wrong to recognize your content. The posts may be originally written by you and not copied. But bots/crawlers are not intelligent enough to sense your hardworking and honesty. Though there is an opportunity to request Google to have a review and make your web online again. But it's a lengthy process and responses may not be positive or no responses are also possible. So, it's better to take control of your hard work by downloading the complete back up of your blogger's posts and templates to always stay at safety side.
Why you should Download Backup of Blogger?
The answer is quite simple. You thought of blogger, spent your time on choosing or modifying template, made changing in settings, worked days and nights on writing posts, designing images and even more. But one day found that the dream land of your blog is no more available and you are accused to spam the content; that was not actually spam. You request Google to give your blog back or at least posts only. But late, negative or no responses can ruin your efforts. Let's admit that blogger is a property of Google and they host our content on their servers. But your efforts and creativity is not their property in any way. Therefore, why not take control of our private property instead of expecting that everything will go fair and in your favor. We strongly suggest you not be lazy in this matter. It may take a few minutes to back up but can save months and years of your hard work.
Download Backup of Blogger Template
It's very easy. You may know this already. If not, follow these simple steps:
1- Go to Blogger > Template.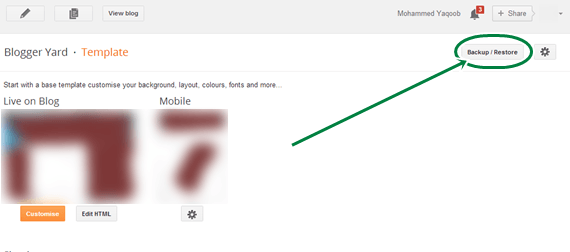 2- You'll see a 'Backup/Restore' button. Press it.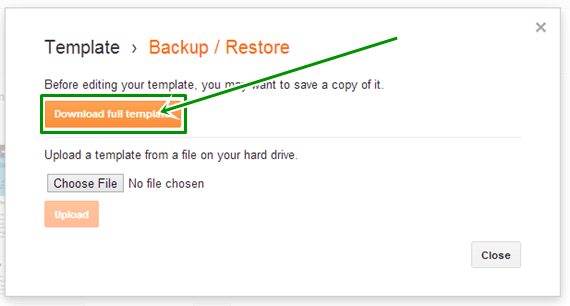 3- Click 'Download full template' button and save file to your computer.
Download Backup of Blogger Posts/Content
1- Go to Blogger > Settings > Others.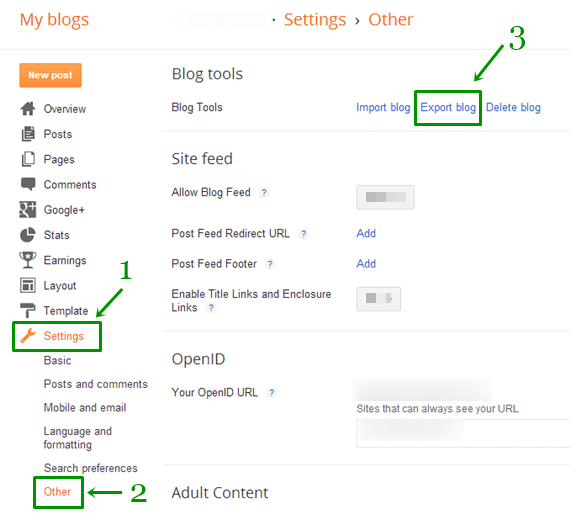 2- Under the Blog Tools heading, there is 'Export blog' link. Be careful that you don't accidently press 'Delete blog' button.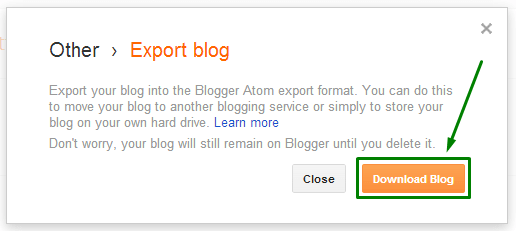 3- A popup may appear with some information. Select 'Download Blog'. Download and save your blog on your computer.
Take a sigh of relief and make your schedule to back up your blog regularly. You can do this daily, weekly or whatever you like. Save these files in a safe place on your computer for future use. You can upload these files to online storages like Google Drive, One Drive etc. But it's not recommended to save these files online as Google may read them and recognize it duplicate content. This may harm your blog. Save it and make copies of it for safety.