Lost your Android phone but don't remember the IMEI code? Sad to hear that! Let's recover IMEI from your Google Account of your lost or stolen Android mobile.
Every mobile smartphone has a unique identity number called IMEI number. The interesting fact about IMEI code is that every device has a different code. It can be considered as a national identity card, no two persons have same number. The manufacturer or network authorities will require this code in case you want to block your phone so that nobody else can use it. That's your legal right!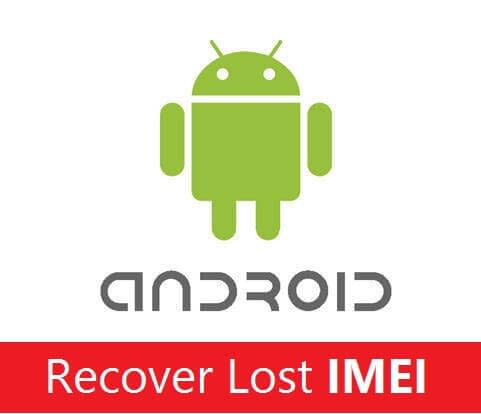 How to Find IMEI number of your Android Phone?
This section is aimed for users who have not lost their Android phone but want to check their IMEI number in order to save it. This will save you from the trouble of finding this number after you have lost your phone. If you lost your mobile phone without knowing IMEI number, skip this part and read the next paragraph under the heading "How to Find Your Lost Android Phone", given a couple of lines below.
Well, a quick note for users who haven't lost their Android cell phone. Try one of the following methods:
Check your IMEI code from the following code. Type this code from your phone dialer, just like you dial some phone number:
*#06#
The number will be displayed. If it doesn't appear automatically, press Send/Call button.
Another way to find the IMEI number of your mobile phone is:
Go to Settings > About Phone > Status
Press and hold the IMEI number for a few seconds, the IMEI number will be copied to clipboard. Paste and save it.
If you feel very lazy to go through this process, there is another easy method for you. A lot of apps are available that help you find IMEI code with just a tap. Download one you like and find your IMEI code number.
Save this code either writing down on a paper notebook or save in your digital device. By the way, it doesn't mean that you could become fearless of losing your phone, but a safety measure that you should take to safeguard your future problem, in the only case if it happens.
But if you have lost your phone and don't know about the unique identity code, there is still, luckily, a way to retrieve the IMEI code of your lost or stolen Android smartphone.
How to Find Your Lost Android Phone?
Unless you are a very very basic Android phone user, every Android device needs to be signed in and synched with Google Account. Google Play Store, the home of Android apps, requires you to sign in with a Google Account in order to download and install apps to your device. So, if you signed in to your account on your lost mobile, here is an easy guide to retrieve your smartphone IMEI code. Just follow these simple steps:
Go to the following address:
google.com/settings
Sign in with a Google account (the account that you used on your lost device).
Scroll down until you find Account tools section. Click Dashboard in this section, usually the first option.
Now expand the Android tab. It will show a list of Android smartphone or devices that are associated with your Google account. Next to the device name, you'll see the IMEI code number of your mobile phone.
Go to network providers or authorities that deal with lost or stolen phone issues and give this IMEI code number along with mobile smartphone box etc. (if you have it, else the IMEI number should be enough with your claim). Ask them to block your lost / stolen phone, or if you are lucky, your phone can be traced as well. Wish you all the best to get your lost Android smartphone back.